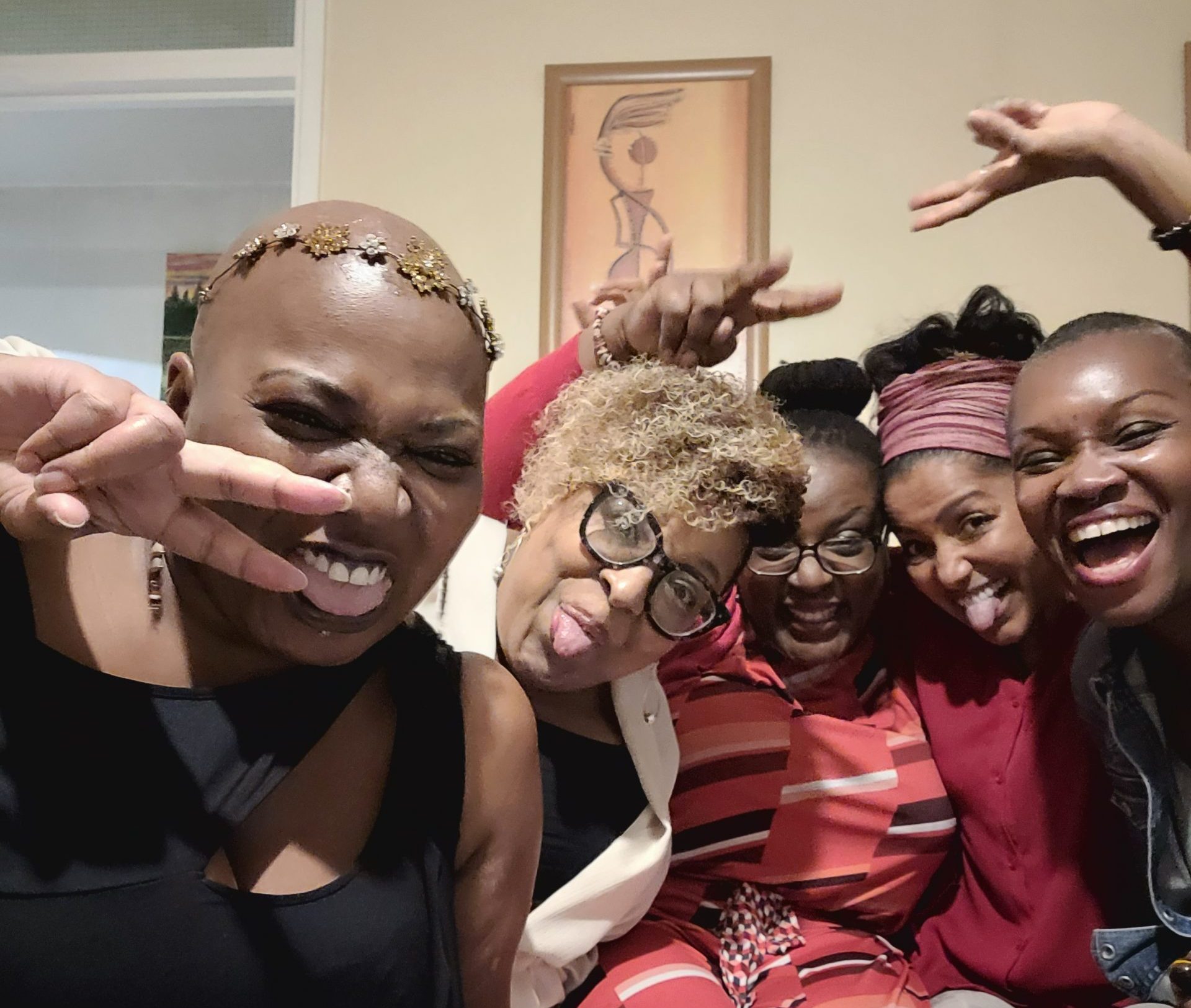 Last week was one of the goddess's birthday (Yvonne far left) so we gathered at her home to catch up. What ensued was a wonderful evening of food, conversation, dancing and an abundance of silliness that left us with sore jaws.
What I learned from the evening is that sometimes you don't know how much you miss something until you're reminded of how you feel in the experience.
My friendship circle has changed a lot over the years as I've grown and I'm so grateful to be part of this group of women who make no apologies for taking up space in their respective worlds and empower those around them to do the same whenever life gets wobbly.
I share this to remind you of the importance of checking your sistahood circle. Are you able to share your challenges, joy and dreams with them without judgement or jealously? Can they hold a space for you during challenging times like you do for them?
Sometimes, we hold onto things longer than we should because we get comfortable or are afraid of letting change help us grow. If you're the smartest sista in your circle, maybe its time to review what your values and needs are around friendship?
In this moment, I will reclaim my right to be nurtured by other black women and explore my friendship needs. Today, I will reach to the sista's that love me and tell them how much I love them.