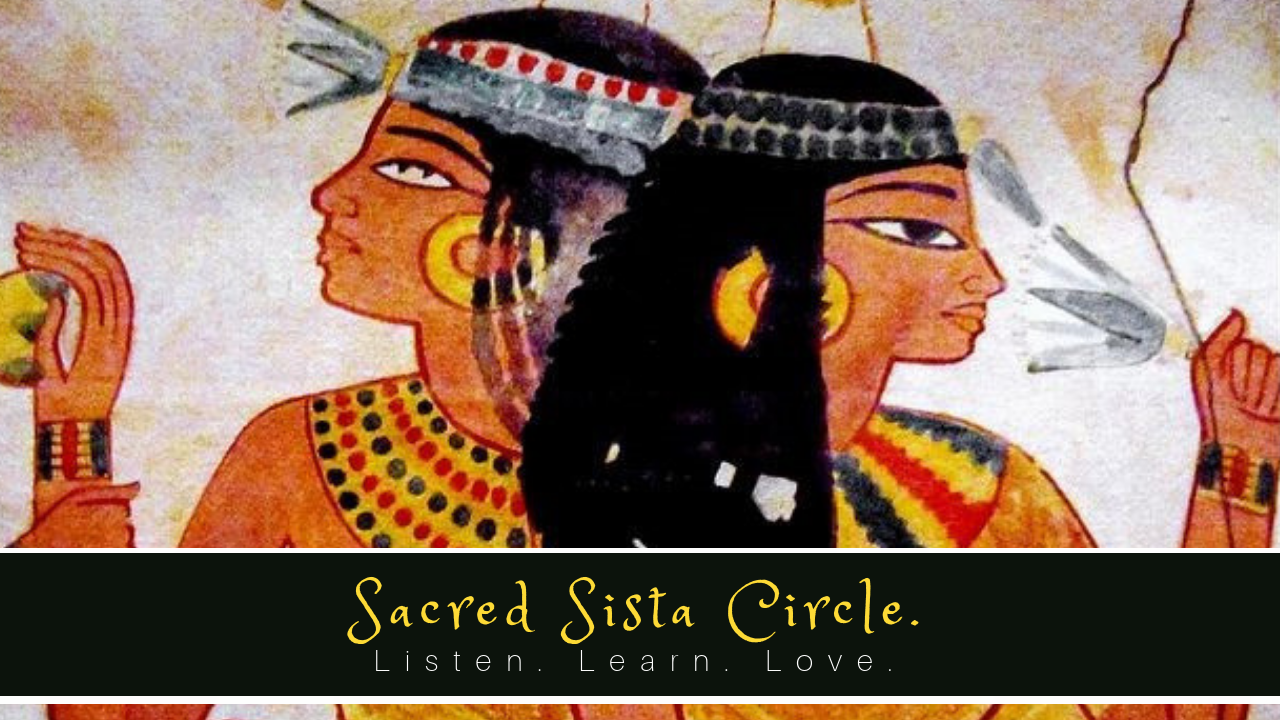 'Being 'used' to pain does not mean that we will know how to process it so that we don't get overwhelmed or destroyed by grief.' – bell hooks.
Sometimes our anger and depression is unexpressed racial grief. Without the emotional space to mourn the loss of black life, our culture and identity, the erasure of self is the painful reality of living under the powerlessness of white supremacy.
In this months session, we'll use chapter 7 from "Sista's of the Yam, Black Women and Self Recovery." by bell hooks to explore our unspoken loss and share tools for practicing radical self compassion. Choosing to process our racial grief together creates a beautiful sense of trust and hope to rebuild our lives and relationships with empathy through community mourning.
You'll also learn about:
The patterns and characteristics of black self hate.
12 Tools for empoWOMBment.
12 Promises of sacred self love.
This monthly sista circle book club is the perfect space for you to do the inner work and nurture your black girl bliss. This is different from standard book clubs and circles because I also teach a compassionate process for cultural healing. There is also melanin meditations, affirmations and the opportunity to share and learn with other sista's.
SISTA CIRCLE TICKETS. CHOOSE FROM  THESE 4 OPTIONS. 
HEARTWORK AND AUDIO REFLECTIONS.
If you are unable to attend the live or virtual class, you can click here to purchase the audio reflections and heartwork journal prompts around each respective chapter.
    2. ONLINE SESSION.
Live virtual class.
Private Facebook Group.
Heartwork and reflection audio.
3. MEET UP SESSION INCLUDES.
Live meet up session.
Heartwork and reflection audio.
Private Facebook Group.
4. SACRED SISTA CIRCLE PREMIUM
If you require additional support, this premium session offers you:
The MEET UP book club experience.
Heartwork and audio reflections.
A private 30 minute 121 Skype call.
FREE BONUS: 5 Day self care reset experience (course)
WANT TO TRY BEFORE YOU BUY?
FREE EBOOK: HEARTWORK FOR RACIAL WELLNESS
Want a taste of the book club? After each live session, I send out heartwork (homework) which include journal prompts and audio reflections for a deeper exploration of the text. Today, I am excited to share the first session with you for free which explores internalised negative stereotypes, backlash after setting boundaries and the truth about how unsafe we feel within our families. There are also additional video training's on how to get the best out of the heartwork and nurture your black girl bliss in the process.  For more info click  YES, GIVE ME MY BOOK CLUB GIFT!!!!
FREQUENTLY ASKED QUESTIONS.
Who are these book club sessions for?
The circle is for black women who want a safe space to connect, build sistahood and are ready to start doing the internal work to build self love.
Why is it only for black women?
These boundaries are important for cultural identification and emotional safety.
Do I need to read the book before I attend?
No, reading in the session keeps us at the same pace and the sharing in real time is more powerful.
Can I still come if I've missed previous sessions?
Yes, the focus is not just on the book, but the characteristics of self hate, the tools for empowerment and the promises of sacred self love. Click here to purchase the Audios Reflections from previous sessions.
Can I buy tickets on the door?
No, this is a ticket only event as numbers are limited. Click here to purchase your ticket. 
Where is it being held?
5 minutes from Bond Street Tube in London.
Is there wheelchair access?
There is limited access, please email me at info@yardofgreatness.com for more information and support.
What do I need to bring?
You only need an open heart and your beautiful blackalicious self.
Am I welcome if I am mixed race?
The sessions are focused on the experience of African/Caribbean women so if this is part of your biracial mix you are very welcome to join us.
Who is Bell Hooks?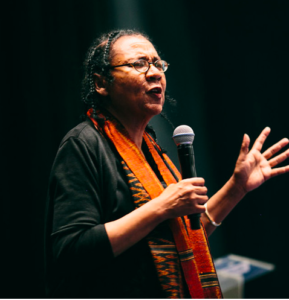 Bell Hooks is an American author, feminist, and social activist. The focus of her writing has been the intersectionality of race, capitalism, and gender, and what she describes as their ability to produce and perpetuate systems of oppression and class domination. She has published over 30 books and numerous scholarly articles, appeared in documentary films, and participated in public lectures. She has addressed race, class, and gender in education, art, history, sexuality, mass media, and feminism. More details can be found
Where can I buy the book?
The book we are studying is,  'Sista's of the Yam, Black Women and Self Recovery. You can purchase it at www.amazon.co.uk or www.adebooks.com
I don't live in London, how can I join?
I now have an Audio Book Club Reflection series from each session along with the heartwork questions. You will also get access to the private groups so you can connect with the sistahood. Click here to get these sessions.
WHAT ARE SISTA'S SAYING ABOUT ME AND THIS SPACE?