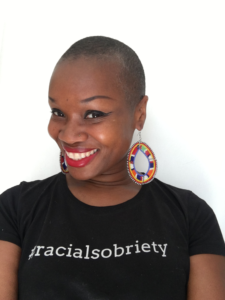 In this current climate of racial unrest and awareness, I have had more contact from black businesses wanting support on how to bring a more cultural context to their services. 
If you have some burning questions and need solutions on how to meet the needs of your black audience you're in the right place. I absolutely love sharing my experience strength and tools with others who are also nurturing the black community and I'd love to help you! I've been building this platform since 2006 and have also been training as a psychotherapist so this has been a powerful catalyst for meeting the needs of clients as we navigate living under the system of racism.
This one to one POWER HOUR is your online consultancy session to pick my brain about how you can improve your business. Here are some popular topics I can support you with.
How to build your audience with cultural context.

Understanding the needs of your black audience.  

How to improve your own cultural competency.

Why your black audience doesn't buy from you and how to fix it.

Website review and feedback.

Social media review.

Racial wellness personal development.

How to monetise your platform. 

Marketing + promoting your business.

Live stream confidence.

Selling shame. 

Black entrepreneurial mindset.
WHAT WILL YOU GET FROM THE POWER HOUR?
1 Hour one to one session.
A Zoom recording.
A 1 page summary with action points.
Recommendations for next steps.
Any relevant additional resources.
WHATS HAPPENS AFTER YOU PAY?
You will receive a PDF with the following.
A form to complete your business details and the issues you would like to discuss.
My business calendar to book your session.
How to prep for the session.
How the session is structured.
How to use Zoom.
HOW TO BOOK?
If you're ready to take you black business to the next level. Click here to make your £97 payment so we can get started.
Looking forward to speaking with you on the other side.