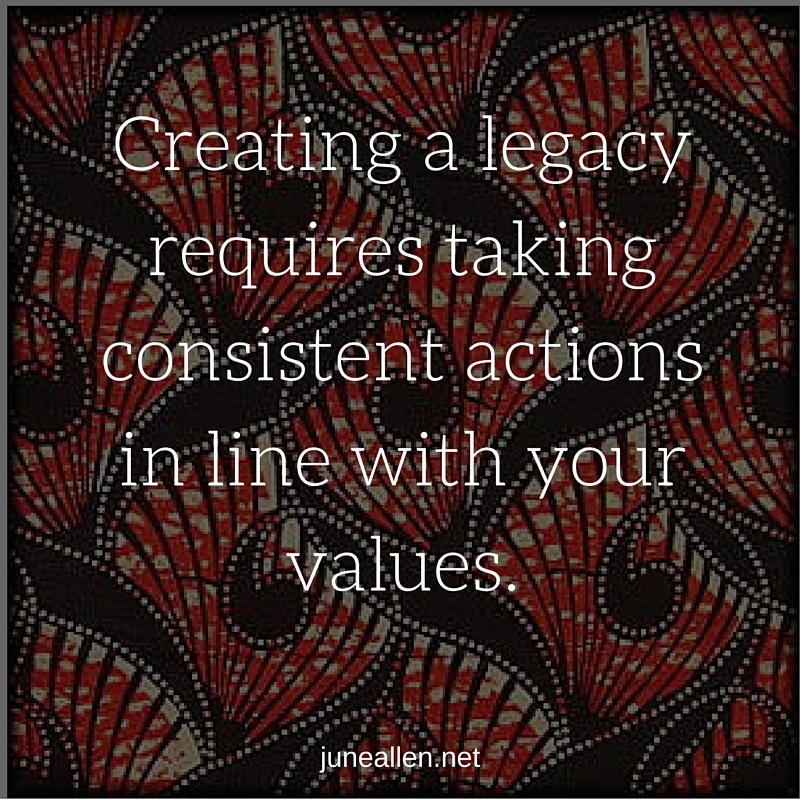 Have you have ever just sat down and thought consciously about what really matters to you? Are you making choices in line with what feels peaceful at soul level? After writing my previous post about the power of legacy and the late Muhammad Ali, I was inspired to write this one as a springboard to get you started building your own.
Values are personal principles that many of us have absorbed without question from our family, community and social environment. We get caught up in doing the 'right thing' in line with someone else's values, even when it doesn't support us, or sit well in our spirit. If you're feeling a little confused about which values belong to whom, I'm taking this time with you to get clear on these fundamental principles to build your vision.
Consciously defining our values is an important part of claiming and redefining our identity, especially as we grow. For people of colour, values are particularly important in order to create and maintain a sense of cultural identity, safety, and consistency around resisting the onslaught of racism we experience on a daily basis.There are so many areas where racist ideology is aggressively projected onto us, that we can unknowingly prioritise the values which uphold this dominance, and enable the ongoing subjugation and neglect of our own cultural needs and values.
What often brings us to this point of personal exploration, is a significant life event that calls a halt to us doing, and demands that we pause and think of our being. My pivot point came in the summer of 2007, as I sobbed inside the bottom of my wardrobe clutching a positive pregnancy test. It wasn't having a baby that brought on my tears, but having to face the ugly truth that I had nothing to give my child, except a trunk of recycled dysfunction and my emotional rock bottom. I didn't know who I was, and was terrified of the kind of parent I would be if I did nothing. I did know, that I wanted to be a great role model both as a parent, and a black woman. I wanted to model a strong sense of self in line with my values, and was willing to go to any lengths for her to stand in her own power.
I began turning this around by first defining what MY values were. Not what my family thinks, not what is socially dominant, but what did I actually think about my position in the world. What did I obsess about? What makes me laugh? What makes me furious and where do I feel love and compassion?
To begin, I Goggled a list of core values and began working through them to see which ones moved me. This clarity was where I began rebuilding my self respect and sketching the blueprint for my future. I wanted to focus on 3 to keep it simple, but there were so many I wanted to keep. I especially struggled to choose between culture, family, spirituality and education which are all key parts of my personal growth. After much deliberation, I finally chose three core values I knew would broadly cover the previous topics I could not whittle down. My final choice is……..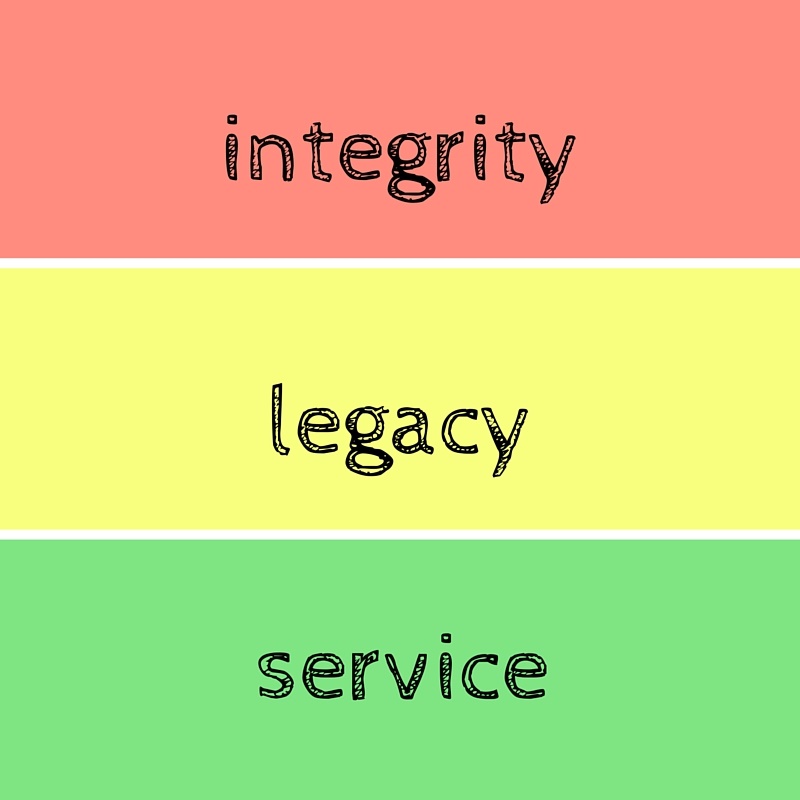 On a side note, it's also important to be mindful and prepared for people in your close circles to question and challenge your new values as you begin implementing changes in line with your vision. I encourage you to stand firm in what you believe and give yourself permission to set gentle boundaries with those who refuse to honour who you have now chosen to be. You don't have to accept anything that is passed onto you, it's healthy to question everything and move forward to build the awesome life you deserve.
Defining my values was such a powerful exercise for me, that I decided to turn it into a mini ebook, which I'm excited to be offering free to help you begin living the life you want and building the legacy your children deserve.Once completed, you will benefit from the following….
You'll make clearer, confident choices about your career, relationships and social environments.

You'll be a lot less stressed because your choices can be made quicker.

The clarity will keep you focused on the results and accountable for things which are not in alignment with your list.

Your behaviour will now mirror everything that is important to you.

You'll build a stronger family unit as everyone is involved in the process of maintaining these redefined values.
I hope you found this useful and would love to hear your experience of working through my worksheet. You can find the free ebook as promised at the bottom of this post. Please come back and comment to let me know how you got on.
Speak soon
Love and blessings
June