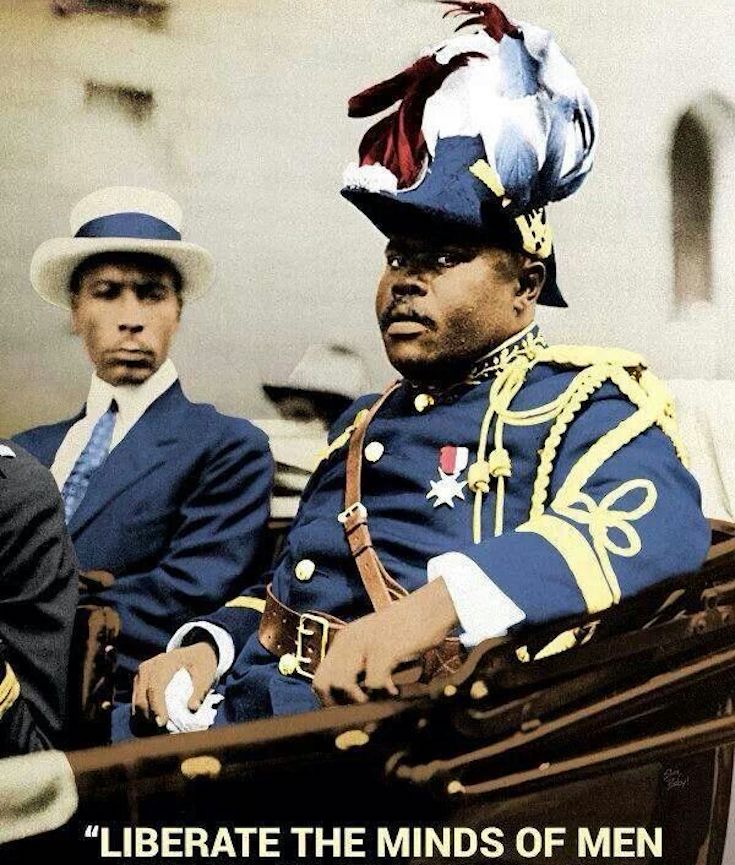 Marcus Garvey, the grandfather of pan Africanism celebrates his birthday on the 17th August
and I'm out here flying my virtual RGB flag! Whoop! Whoop!
Marcus Mosiah Garvey Sr. and Sarah Anne Richards gave birth to him in St Ann's Bay,
Jamaica in 1887, the youngest of 11 children. The principles of Garveyism were all about
empowering black people to do for self and be proud of their blackness.
It's fascinating to learn that this grandson of a slave would rise up and inspire millions of
black people around the world to rise up and stand in their greatness, all without social
media!  I'm excited to be celebrating his achievements by sharing resources
to honor his legacy for your sobriety and continued empowerment.
Go to www.garvey.juneallen.net to download a free webclass, 5 ways to honor his legacy today.