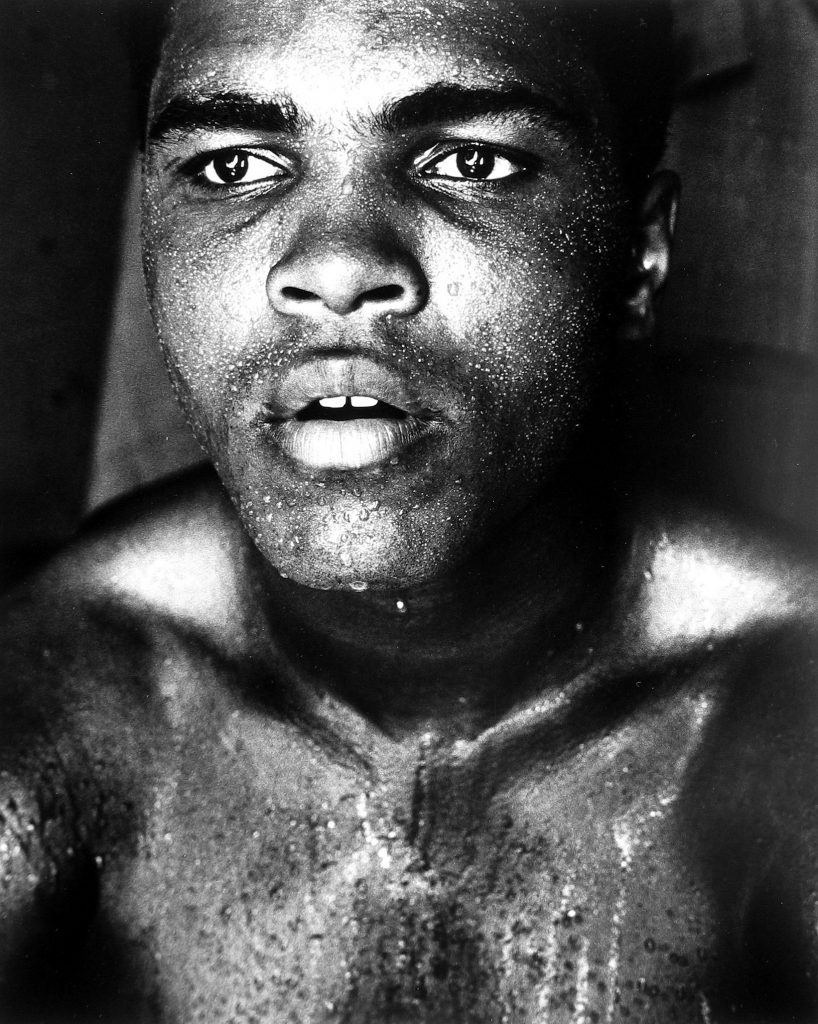 On the 3 June 2016, the great Muhammad Ali became an esteemed ancestor. He not only left a blaze of sporting excellence inside the boxing ring, but also a glorious legacy of truth and integrity inside the black struggle. What I adore most about ‪the Champ, was his commitment to speaking up about racial injustice at a time when black leaders were regularly being murdered by the government for doing so. Despite this, he remained fearless and consistent in fighting to free his people.
It was only when I became pregnant that I really started to think seriously about legacy, and what I was doing with my life. What did I inherit? What behaviours would I teach inside our connection, and what wealth would she inherit when I pass? I thought about my slave legacy, the disastrous relationships, my financial illiteracy, and fears and vague notion of values. I knew they were not in line with what I wanted from life, or hers, and then set about writing a plan to build the internal foundation from which to build an abundant legacy my own.
Defining your values.
Creating a legacy requires taking consistent actions in line with your values. Values are defined as the personal principles and standards of behaviour by which you live. I found it helpful at first be really clear about what my values were, so I've created a worksheet for you in the next post about values, for your own clear definitions. Your life decisions will become so much clearer when you know what you stand for. Get your partner and children involved also, it will be a much more powerful exercise if you do this as a team effort.
Fill in the gaps.
Once you've completed the worksheet and are clearer about what's important, you should be able to see any gaps, similarities or differences between the values you may or may not have with your friends and extended family. It's OK for them to be different and neither party is right or wrong. It just means that you're giving yourself permission to be your own person and/or family unit. You want to start taking responsibility for the new vision you have for your life.
Dream and execute.
Now that you have more of idea of your vision, you can start brainstorming ways to create the life and legacy you want to build. Plan and think consciously about how you can integrate your values into everyday life. Dream big, start small, but be consistent. When I did mine, I realised that I wanted to create a daily morning devotional time for spiritual connection, which honours my ancestors and African spirituality.  It took me a little while to write, and I still tweak it occasionally, but we now spend 30 minutes in the morning with a short preamble, a libation ritual, prayers, meditation, a gratitude list and affirmations to close. My daughter absolutely loves this ritual as it creates a wonderful space for intimacy, positive cultural connection and a peaceful springboard which sets us all up for the day.
Be unapologetic.
Before Mohammad Ali died, I was still a little anxious about sharing my black thoughts, because I regularly see successful black entrepreneurs being racially abused during live broadcasts, and none of them even talk specifically about racism. However, after seeing so much recent footage of Ali showing up in his fearless glory, I know I must do what is right and not hide inside the fear. I want my daughter to be proud of me for practicing the same depth of integrity. She also needs to be equipped with the tools to maintain her own racial wellness, so I want her to see the tangible actions I take to produce justice and not be all talk.
My commitment to the ongoing black struggle, is to continue to share my experience, hope and truth with a view to building a movement with tangible tools for empowerment and emotional wealth. This, I hope will liberate the individual minds of black people; to heal and build a legacy of greatness for themselves and the community.
Every decision you make is another opportunity to build your own legacy. Any pain underneath your why will make you unstoppable. I don't weep for the death of Ali, I take inspiration from his shining example of what it means to really  live a life of purpose. Today he has been laid to rest and my thoughts are with his family. Rest well Champ, you will always be the greatest!