One of the things that keeps us trapped inside our racial pain is our disconnection from the truth, our truth. Many of us like the idea of living authentically in this regard, but it's much harder to practice inside a system which aggressively demands the abandonment of our blackness.
Neely Fuller Jr. and Dr Francis Cress-Welsing dedicated their lives to teaching the world how this social cancer infects us in all areas of people activity; education, entertainment, economics, labour, law, politics, religion, sex, and war.
It's aggressive nature along with the layers of intergenerational powerlessness, means that many of us have unconsciously learned to accept dishonesty as part of our daily lives. We also codependently believe that not speaking our black truth will save us from future pain.
When we are unaware of how this racist confusion is maintained, we unconsciously enable the system's breeding, and remain vulnerable to absorbing a legacy which murders the souls of our people.
Exploring my cultural needs in the early stages of growth was a painful experience, as I separated from my internalised racist thinking and began reclaiming my true sense of self. Some mornings, I still wake up feeling like a dumb negro, and other times I remember that me and my blackness are the magnificence of Ra in human form. This racist, boomerang confusion and self awareness is part of the growth process we must face to purge ourselves of the lies of white supremacy.
The journey to black empowerment includes layered cycles of dismantling, grieving, discovering and recovering the deeper parts of ourselves. As we begin to understand our personal patterns of hiding from the truth, we can find healthy way to start living more authentically. Our brilliance will  blossom as we shed the layers of self hate, and surround ourselves with the greatness of others who mirror and remind us who we are.
Just for today, I can lower the walls of denial with kindness, by first being compassionate with myself. When I speak my truth, I manifest my power. When I live my truth, I am unstoppable.
Today's Affirmation
As I search for my truth, the truth will find me.
I am truth.
Ashe.
In honor of today's reflection about Alethiology (the study of truth), I have created this cool collection of attire to go with it. I've had lots of fun this weekend reviewing my shop for the autumn and I'm well chuffed with these simple pieces which some up everything that the Yard of Greatness is about.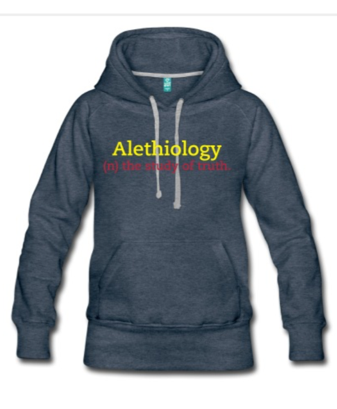 But wait….I nearly forgot that you will also get 20% off the Yardie Attire from today Oct 31st  until Nov 6th.
Use the Code: SAVE20NOW when you checkout! and tweet me a picture of you in it @yardofgreatness
Why not register to learn more about Dr Francis Cress-Welsing's work in my book club launching next year. You can buy a copy of 'The Isis Papers' text beforehand by clicking on the picture below. See you next time!