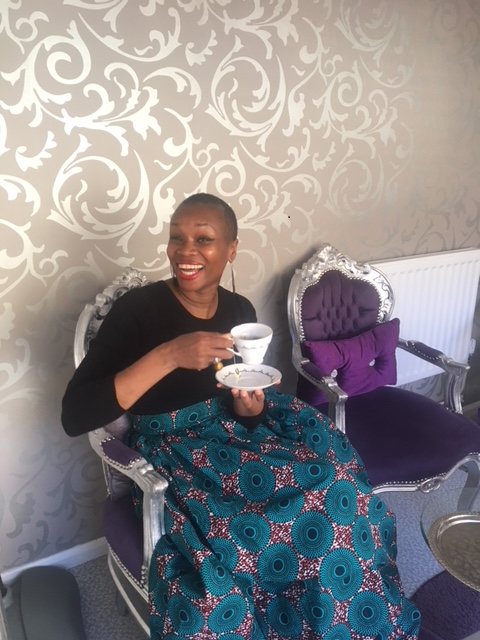 Today is my 50th Birthday and I am so grateful to be alive, thriving and sober! I've already been in the ugly cry several times today from all the wonderful messages from friends and my Sacred Sista Mentees.
I used to hate birthdays in the past because it would trigger shame about being seen, anxiety around being with others and a desperate isolation knowing that I could not connect with anyone who looked like me. Today, my racial sobriety has given me the awareness and tools to work through the vulnerability of my blackness and embrace a deeper connection with my community.
This year, I've planned a mixture of chilled and social events. This picture is me chilling with a green tea before I have my massage. Yaaaasssss.
Despite it being my birthday, my biggest gift is being able serve you. To continue sharing my experience, strength and hope so you know you're not alone. In honor of this  commitment, I couldn't let today go by without giving you the opportunity to get some goodies in my birthday power sale! These offers are only available till midnight on Friday London time!
Dive in at www.birthday.juneallen.net 
Your welcome!
J x